About Us
20th Anniversary, 1990 - 2010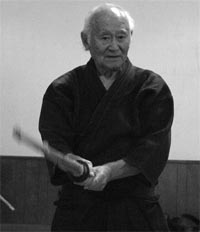 Miyahara SenseiNew Mexico Kendo Kai (NMKK) was established and became a member of All US Kendo Federation in 1990. Maki Miyahara Sensei, Hanshi Hachi Dan, has been our mentor and is a member of the Black Belt Magazine Hall of Fame, and was honored with Jokun medal (PDF) from the Emperor of Japan.
We are a member of Rocky Mountain Kendo & Iaido Federation (RMKIF) and All United States Kendo Federation (AUSKF). The AUSKF is a member of the International Kendo Federation (IFK) in Tokyo, Japan
Press
We were featured on the July 2003 issue of Kendo Nippon: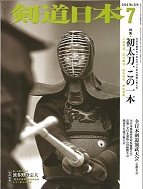 Download the article here.
Instructor
Locations
North Domingo Baca Multigenerational Center
on Wednesdays, 6 pm - 8 pm
on Fridays (except for the third Friday), 6 pm - 8 pm

Please check the calendar for latest updates.