The starting time on Wednesdays is now 6:45 PM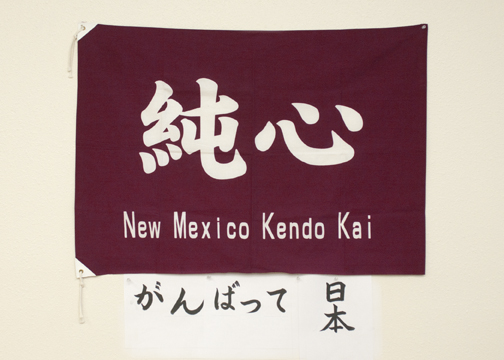 New Mexico Kendo Kai would like to extend our sincerest condolences
and deepest sympathy to the victims and families of the 2011 Great East Japan earthquake.

This photo is a property of Sean BarleyOur dojo mentor, Maki Miyahara sensei, has been honored with the Jokun medal from the Emperor of Japan through the Consulate General of Japan in Los Angeles.
You can read the news article here.
HELP NEEDED: Katana, wooden sword, keiko-gi, and hakama have been stolen from Japanese sensei teaching at AUSKF Education Tour in Seattle, WA. If you identify these same products online, please report. You can find the details here.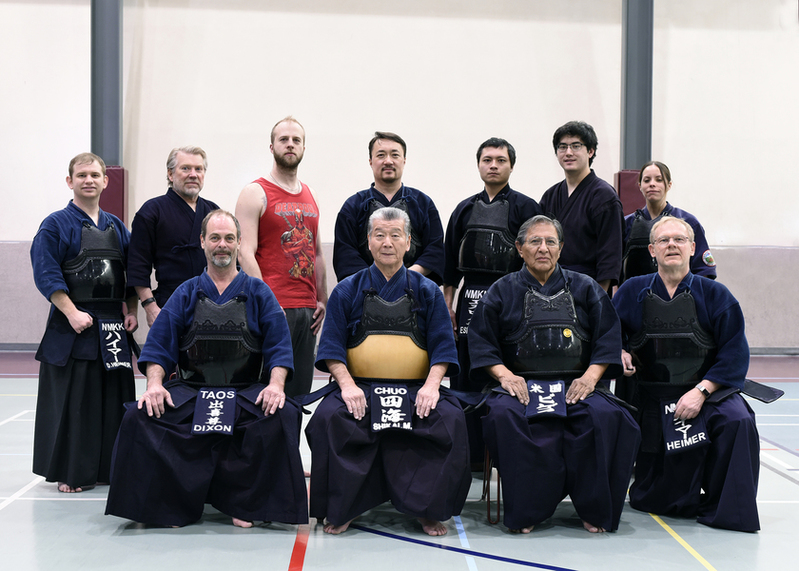 You are welcome to join us!
Manzano Mesa Community Center
on Fridays, 6 pm - 8 pm

North Domingo Baca Multigenerational Center
on Wednesdays, 6:45 pm - 8:45 pm

Please contact Begay Sensei for more information.

Check out our keiko log or calendar for upcoming practices and events.AUSKF Newsletter