We now meet at 6 pm on Wednesdays!
Come and see our kendo demo
2021 Aki Matsuri @ NM Veterans Memorial at around 2:30 pm on 9/26, Sunday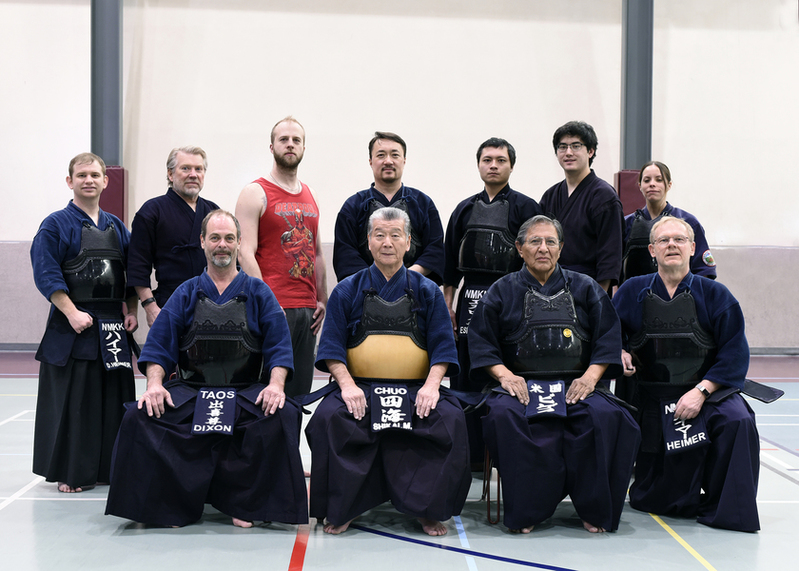 2019-02-09: A visit by Masashi Shikai sensei (7-dan) from CA (Photo by Perry Heimer)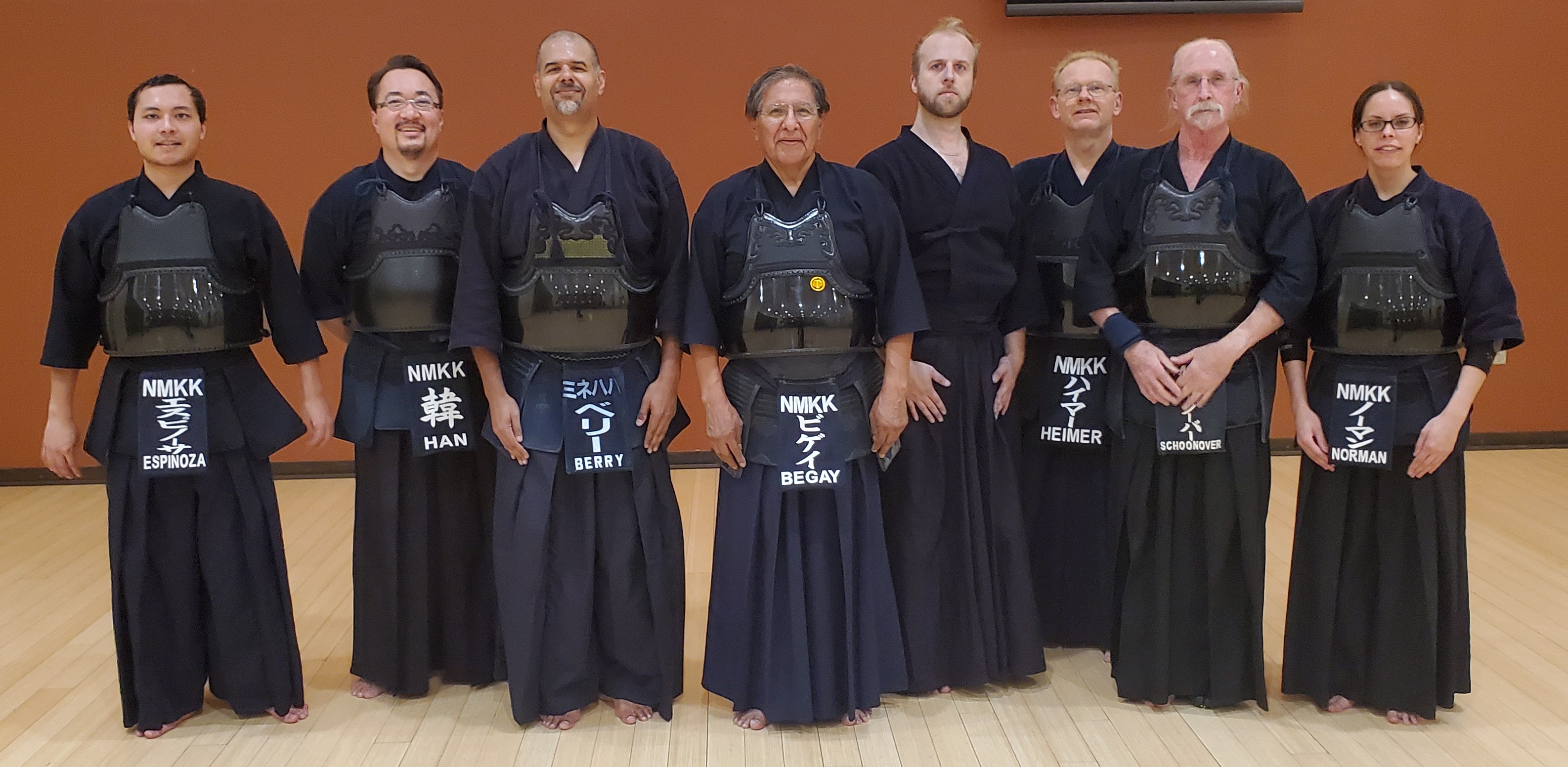 2019-08-15: A visit by Berry sensei (5-dan) from MN (Photo by Perry Heimer)
You are welcome to join us!
North Domingo Baca Multigenerational Center
on Wednesdays, 6 pm - 8 pm
on Fridays (except for the third Friday), 6 pm - 8 pm

Please contact Begay Sensei for more information.

Check out our keiko log or calendar for upcoming practices and events.AUSKF Newsletter